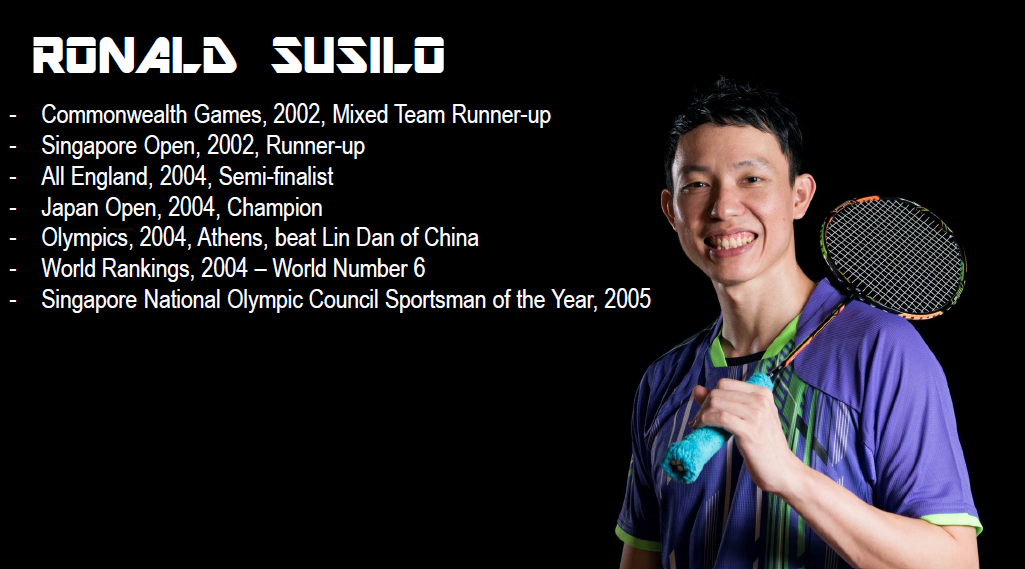 "To champion and develop trainees of
the Ronald Susilo Badminton Academy
to grow professionally and mentally
through our customized and
structured training programs."
Ronald Susilo Badminton Academy was founded by former BWF World No.6, Singapore Olympian and 2005 Sportsman of The Year, Ronald Susilo. With his achievements and experience on the world badminton scene, Ronald currently leads the Academy as the Head Coach. The Academy welcomes children, youth and adult trainees. We have tailored training programmes for beginners; for those who hope to better their social game; and for aspiring players who hope to join school teams or to compete internationally.
Enroll now and realize your full potential with us!
Join our Facebook Page community here:
Latest News:
Unlimited group sessions at S$600/month. Limited to one session each on Sat and Sun.
We provide racket restring services & Yonex badminton related goods. Contact us for further information.